Exciting updates on Crowdsourcing Sustainability
Turns out this is Crowdsourcing Sustainability's 100th newsletter. And I'm not sure what to think about it other than, "really? wow".
But I would like to take the chance to thank you all SO much for reading, for your kind notes, sharing, joining the slack group, speaking up on these topics with friends, and all of the actions you're taking to help reverse global warming ASAP and rebuild a safer, healthier, and more just world.
Crowdsourcing Sustainability wouldn't exist without you and I'm extremely grateful to be on this journey together.
Some exciting Crowdsourcing Sustainability updates:
About 70,000 people from 100+ (maybe 150+?!) countries are now reading CS newsletters.
Crowdsourcing Sustainability is officially a non-profit ?! (…still jumping through hoops to get 501(c)(3) status though.)
We received our first grant for $5,000…feels great after two years of living at home without an income!
What I'm most excited about though is that the Crowdsourcing Sustainability team has grown from 1 to 9 people in the last 2 months. There are now 8 new, wonderful, and passionate people who will be working together this summer from 4 different time zones 🙂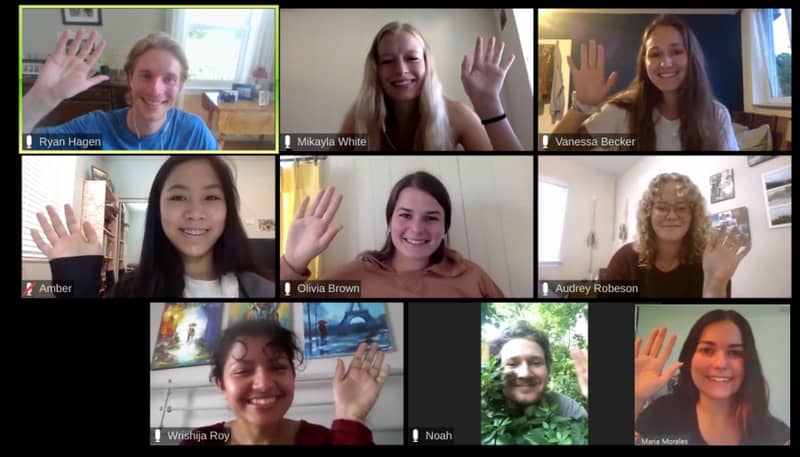 Upcoming events!
Two of the big projects the CS team is working on are to form sub-communities/teams:
For students who want to help make their universities as sustainable as possible.
For anyone who wants to help accelerate environmental justice.
Both of these groups are being built up on the foundational goals of making strong connections, collaborating, and maximizing our collective impact.
So if you're interested or know someone who might be, we'd love for you to join us for our first meetings next week!
Each meeting will start with everyone introducing themselves and sharing why they're interested, then we'll go over the group's specific purpose and goals (which you can help shape!), before diving into open discussions on ideas for action and first steps for the groups to take.
The Student's meeting will be on Wednesday, July 8th, 2020 at 7 pm EST. Sign up for the meeting here! And/or join the #students team on CS slack.
The Environmental Justice meeting will be on Tuesday, July 7th at 7 pm EST. Sign up for the meeting here! And/or join the #environmental-justice team on CS slack.
(Invitation to join CS Slack in case you need it…please do read the manifesto first though ?)
Watch Last Week's Sustainable Investing Webinar
Investments are a key piece to the climate puzzle. It's super important that money starts flowing away from the corporations harming society and to the ones that are actually moving towards sustainability.
So if you have investments, this is definitely an action worth looking into – both for the climate impact it'll have and so you can better understand the financial risk of owning fossil fuel investments (average fossil fuel exposure in 401k's is 5% to 8%).
I'd recommend watching last week's webinar if you're interested in this (it went quite well!). And if you don't have time, I've bolded the main takeaways from my half of the presentation.
Sustainable Investing Webinar timeline:
Introductions & background: 0 – 6:00
Key takeaways: 6:00 – 6:50
The climate emergency changes everything: 6:50 – 16:40
The vast majority of fossil fuel reserves are unburnable: 16:40 – 22:50
Values-based investing can produce better results: 22:50
Actions you can take & tools: 24:40
ESG charts: 28:00 – 30:00
History of values-based investing: 30:00 – 31:00
Impact investing, SRIs, & ESGs: 31:00 – 38:30
Performance of ESGs: 38:30 – 40:45
How to vet managers: 40:45 – 45:15
What can you do?: 45:15 – 46:00
Q & A: 46:00 – 57:00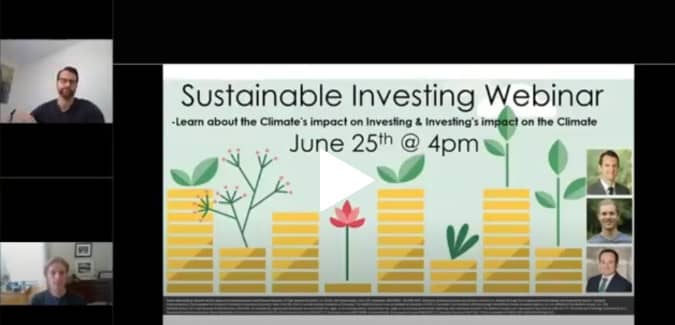 What's your favorite book on climate or sustainability?
I've been asked a few times recently what my favorite sustainability books are. So I'm thinking people may find a "top 10 sustainability books" article useful (like the best sustainability podcasts and newsletters lists I've compiled).
But I definitely haven't read all the best stuff out there myself so I'd love to hear your favorites to help determine the best possible books before sending something out to thousands of people! …bonus points if you say why it's your favorite. Let's get some people reading the good stuff 😉
So, what is your absolute favorite book (…okay, or books) related to sustainability or the climate crisis?
Or the one you've gifted/recommended others read the most? (e.g. maybe it wasn't your favorite, but was the most eye-opening, most useful, or just resonated deeply.)
Please respond in the #books channel in slack to share with everyone. Or simply respond to this email – whatever is good for you!