100,000 readers ?️, our new podcast ?…and my deep concerns ??
Guess what?
100,000 people now read Crowdsourcing Sustainability newsletters
Kind of crazy, right? That's more than two-and-a-half Fenway Parks full of people!
Surprisingly, to me at least, LinkedIn has been where these newsletters really took off: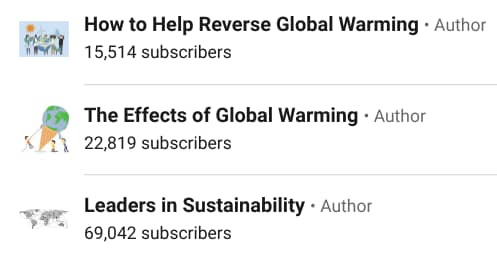 (I have three newsletters on LinkedIn, but if you're reading this one you see everything I write…just easier to share there.)
So just want to thank you all SO MUCH for your support along the way. It helps to keep me going. And thank you for sharing this with your friends, family, colleagues, and social networks. It's working 🙂
Some more exciting news…
We just launched a podcast!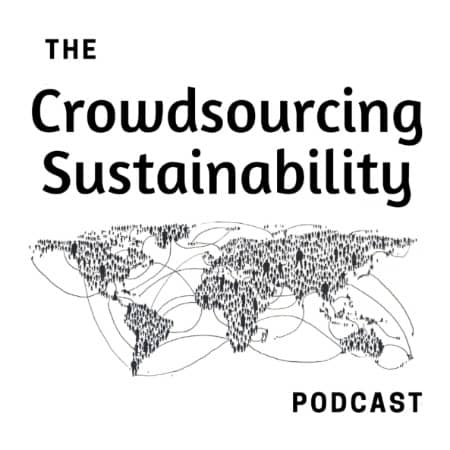 A HUGE shout-out to our intern, Mikayla White, for co-hosting the first several episodes and helping me to get this off the ground (she also runs our Instagram).
This podcast is really just a natural extension of the newsletter in that our mission is the same and I'll be following my nose on what I think is most important and useful. But now you'll be able to meet and learn from sustainability leaders around the world.
So check out "The Crowdsourcing Sustainability Podcast" wherever you listen to podcasts. And, if you're feeling generous, leave us a 5-star review so more people find the show 🙂
??
To be honest with you, I wish I was more excited about those two milestones than I am right now.
But all I can think about is how my country is collapsing into authoritarianism, fascism, or…I honestly don't care what we call it, but for fucks sake – let's start calling it something.
It is dark. It is dangerous. And it is truly scary when you take the 10,000-foot view of the path we're on, and see that our national response (or lack thereof) is completely inadequate given what is happening before our eyes.
We have less than 50 days to turn this around. And then, even if Trump loses, we'll likely have to deal with him refusing to leave…because, you know, he's already told us this multiple times.
So, I hope you'll do what you can to speak up, organize, and push things in the right direction – even if you don't live in the US, call someone who does.
In the next newsletter, I will dive into all of this further because I will regret it if I don't. And it is hugely consequential for the climate crisis as well.
I've followed this administration closely for years now, but, as you know, I'm a sustainability nerd – not a preventing democracy from collapsing one. So I'll take all the help I can get from you. I am open to any and all ideas, resources, points to make, or effective actions people can take to make a difference.
For now, I'll leave you with last week's newsletter in case you missed it ("Democracy itself is on the ballot this November") and a few links on some of the things I'll be diving into next time:
This is really scary stuff.
If you feel tired, numb, pissed, shocked, or powerless – just know you're not alone.
And if we all do our part, we will start to move the needle together.
"Never doubt that a small group of thoughtful, committed citizens can change the world; indeed it's the only thing that ever has." – Margaret Mead
(*The views in this article are the personal views of Ryan, not the organization.)